Residential Roofing Services from a Local Company you can Trust
The Area Leader in
Storm Damage Roof Restoration
Roof Inspections
New Roofs
Get Your Free, No-Pressure Estimate
Simply fill out our form to schedule a FREE no-pressure quote for your home from The Window Team of Central Arkansas!
By completing and submitting any form on this website, you agree to our terms and conditions and privacy policy and you hereby give explicit consent to The Window Team (TWT) to contact you using the contact information provided, including but not limited to postal mail, email, phone, and text messages, even if your number is listed on the National or Local Do Not Call List. Message and Data Rates may apply.
You also acknowledge and agree that TWT may employ automated telephone technology to initiate communications with its customers. Additionally, you understand that by checking the designated box, you consent to receive automated telephone calls from TWT regarding their products and services at the phone number you have provided. It is essential to note that granting this consent is entirely voluntary and not a requirement for the purchase of any goods or services from TWT.
Furthermore, you hereby acknowledge that all calls and in-person meetings may be recorded for quality and training purposes, and your personal information will be used solely by The Window Team.
The Window Team is Proud to offer Roofing products from CertainTeed and TAMKO
Your roof is remarkably durable. It can take abuse from the weather for years before it shows any signs of deterioration. Yet, when it's near the end of its lifespan, you will start to see warning indications that it's time for a roof replacement. Since your roof is an extremely hardworking component – protecting your home and keeping your interior a constant temperature – when it's time to replace it, you need to turn to roof contractors who are truly experts in the field.
Fully Licensed and Insured
This means you're fully protected. No matter the size or scope of your roofing project, we have the experience and manpower to handle your roofing needs professionally, safely, and to your satisfaction.
We Create Happy Customers
Customer Satisfaction. Our team is known for treating customers with respect, and offering friendly quality service. We're always ready to help you with your window, door, siding, and roof installation.
Financing Available
Creating Happy Customers means providing options for clients to get the roofing they need. We want to ensure you can keep your family safe and comfortable while protecting the investment in your home.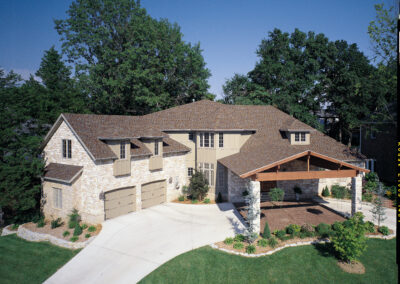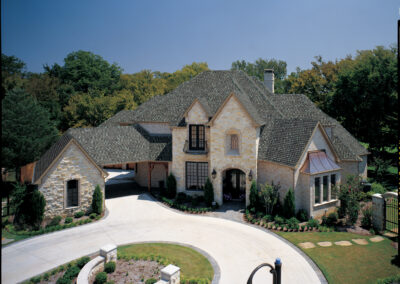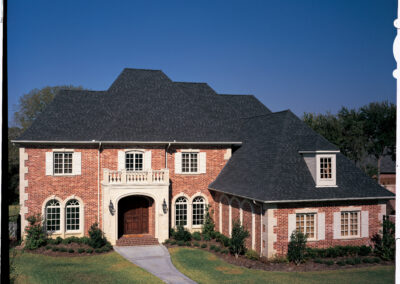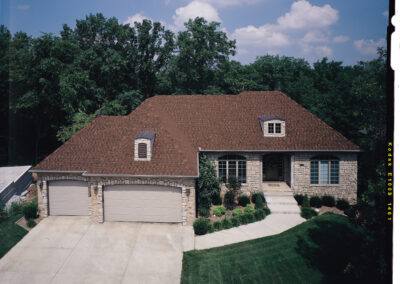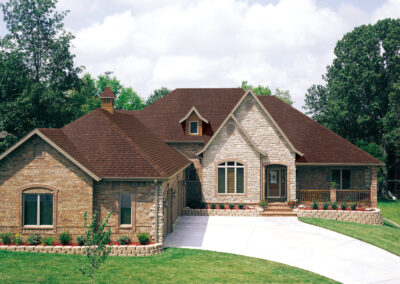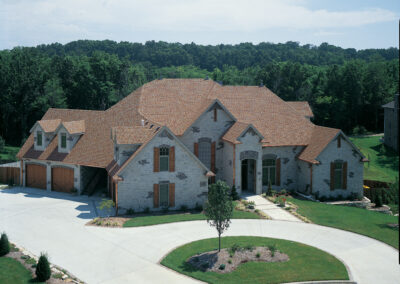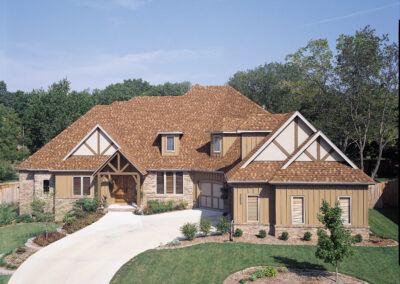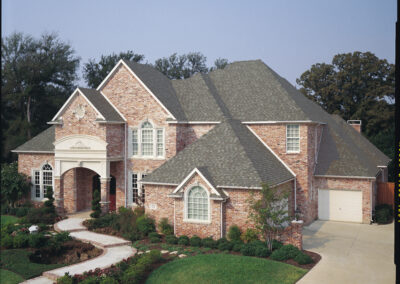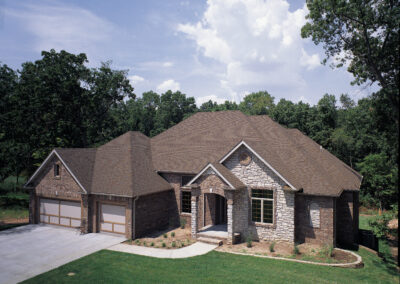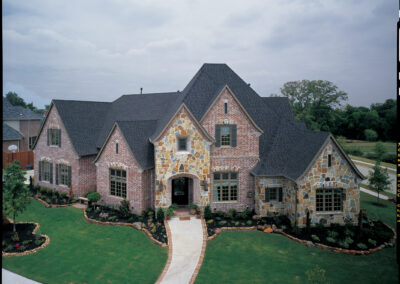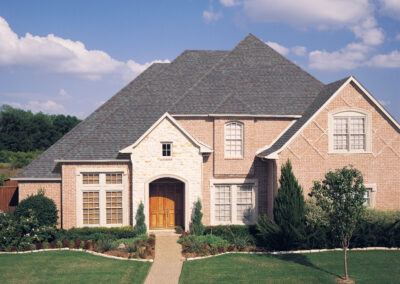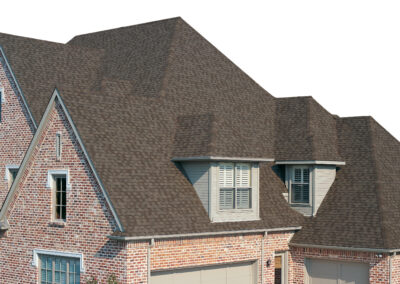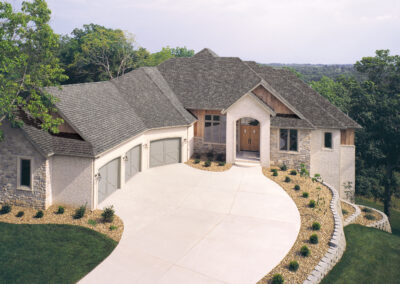 Does Your Roof Need to Be Replaced?
If you're unsure if your roof has reached the end of its life cycle, keep your eyes peeled for the following warning signs:
Granules in the gutters.

 

As your roof ages, the shingles start to lose granules. These will eventually end up in the gutter system. You may also see bare spots on the shingles.
Cracked or curling shingles.

 

Shingles can start to curl or break as they age and are exposed to severe weather conditions.
Buckling shingles.

 

Buckled shingles can easily be blown off or allow water penetration.
Roof leaks.

 

While a small leak can be repaired, long-term or large roof leaks will necessitate a full replacement.
MAKE YOUR HOME STAND OUT WITH A BEAUTIFUL NEW ROOF
WHY CHOOSE US
Local, Family-Owned Business – The Window Team is a family-owned business that has been serving local homeowners for almost a decade.
Quality of Workmanship – Many of your friends and neighbors have already utilized our expert workmanship, and know we carry industry-leading TAMKO and CertainTeed roofing materials that are backed by long-term warranty coverage. Our roofing crew is well versed in all installation and safety practices.
Company Reputation – Our team is known for exceeding expectations of what a great customer service experience should be. We're confident you won't find the same level of expertise or attention to detail when working with any other company!